Support for

unemployed youth
Certified NPO, Sodateage Net's mission is
to support for the former Hikiomori to "work" and "continue to work."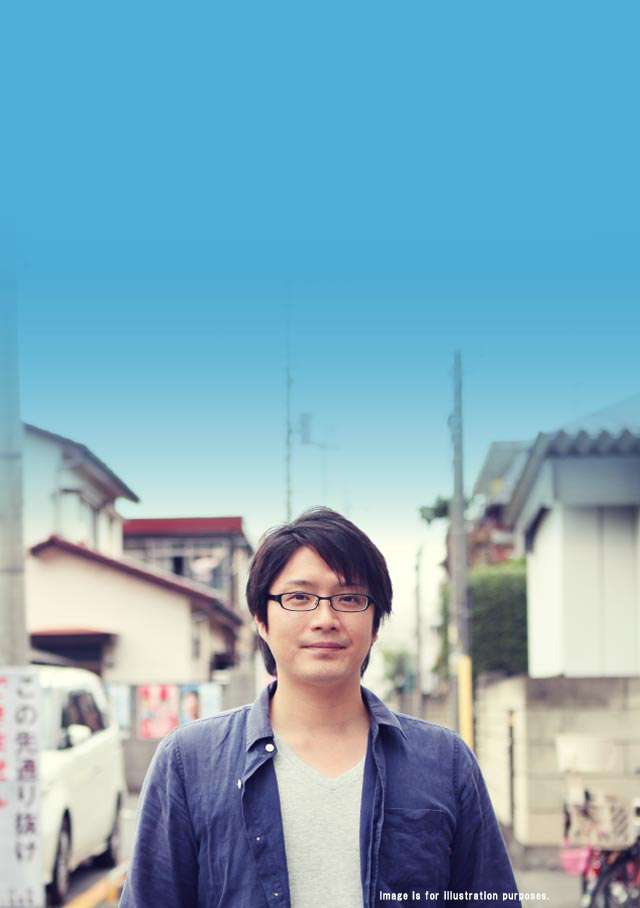 Support for
unemployed
youth.
"I have no interaction with anyone except my family."
"I do not belong to any school or company."
"Someone like me cannot belong to society."
Such young people (at the age of 15-39) are so-called "Hikikomori".
This is a social issue unique to Japanese society due to peculiar Japanese business culture.
Although there have been various non-personal causes, this issue has been considered to be solved within their own families. The number of youth suffering from this issue has never decreased for more than 10 years…
Possibilities of the youth diminish the entire Japanese society, which is why we believe that all of us should solve this issue as a social problem.
Certified NPO, Sodateage Net's mission is to support for the former Hikiomori to "work" and "continue to work."
Please help us out to create their second chances to be back to Japanese society.
Definition of Hikikomori
1. Spending most of the day and nearly every day confined to home.
2. Having marked and persistent avoidance of social situations.
3. Showing social withdrawal symptoms which causes significant functional impairment.
4. The duration of social withdrawal symptoms is at least six months.
5. There is no apparent physical etiology to account for the social withdrawal symptoms.
1
Family Issue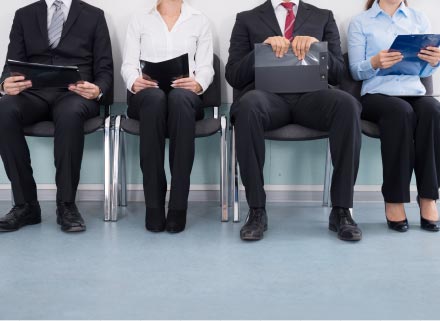 Nobody wants to be isolated in society. Hikikomori 's family, especially parents will have blamed themselves for their ways of raising their children until they die. We believe that there is no perfect way to raise children. For instance, one of twins became Hikikomori, the others didn't.
Given that, we repeatedly tell these parents not to blame themselves.
2
Social Loss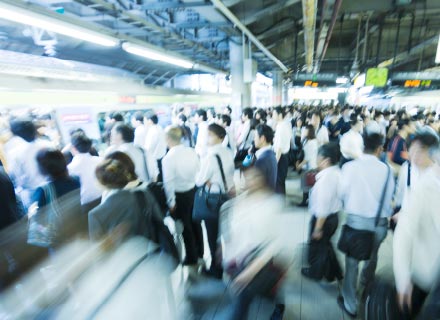 Japan is one of the most severely aging societies with the lowest birthrate, so that it is social loss for the unemployed youth not to make the most of their youthful energy as workforce. If we compare a welfare recipient with a young adult working and paying taxes, their cost gap for Japanese government could be 150 million yen (about USD 1.5 million) per person (*Data from Ministry of Health, Labour, and Welfare, 2012). Thus, we believe that it is social investment for us to support the unemployed youth until they obtain jobs. (It is socially worth USD 1.5 million to support a unempoyed youth.)
Stories of
becoming unemployed
Ms. A

27 years old, female, dropped out of college

Was originally somewhat reluctant to enter the university that my parents recommended, but could not keep up with classes. In addition, having no close friends, she started to skip her classes without letting her parents know. She finally dropped out and became Hikikomori.

Ms. B

29 years old, female, graduated from college (dropped out from high school before)

Soon after graduated from a college, she got employed in a small and medium-sized company. Due to the hard workload, she quit her job in a year. One month before leaving from the company, she was on leave for her mental health issue. While visiting a clinic, she studied and certified to become a professional caregiver. Her job-hunting, however, didn't go well and she eventually became Hikikomori .

Mr. C

36 years old, male, passed high school equivalency exam and graduated from high school

He expereinced being bullied at high school, so that he stayed at home almost every day. He had helped his mother's business at home but her business didn't go well and he lost his job as well. He has been Hikikomoi since 27 years old.
Our Activities
Consultation for Parental Guardians

When Hikikomori avoid any social interaction, we will consult closely with their parental guardians and help their children visit us in the near future.

Support by
Our Visit

If Hikikomori or NEET refuse to visit us, we will come to see them anywhere they feel comfortable.

Support through NEET's Visit

We will customize programs to meet NEET's physical and mental conditions, so that they will be able to visit us on a regular basis eventualy.

Support to
Obtain a Job

(Job Training)

After NEET can visit us on a regular basis, they will be ready for job trainings with easy tasks. Job training staff actually work with them, observe them, and give them feedback at the end of each day.

Support to Be
Continuously Employed

(Follow-up Support)

Even if our supportees successfully obtain jobs, they might have hardships to be continuously employed due to their interpersonal relationships and/or career choices. We will continue to support them whenever they need our career consulting.
How did they "graduate" from our support programs?
Ms. A

27 years old, female, dropped out of college

She "graduated" from us by becoming a part-time employee at a newly opened convenience store. Later, her work was higly evaluated and appointed as a manger. She also got married to her colleague there.

Ms. B

29 years old, female, graduated from college (dropped out from high school before)

While working as a temporary art-time worker for a month, she looked for a permanent job. She got employed as a opneing staff of a 100-yen (dollar) shop. She is hoping that she will become full-time employee permanently.

Mr. C

36 years old, male, passed high school equivalency exam and graduated from high school

He took the internship at a comjpany and became part-time empolyee on annual contract basis. He got offered to be a permanent employee but hasn't decieded to take the offer yet for his personal reasons.
A message from our Chairman and Founder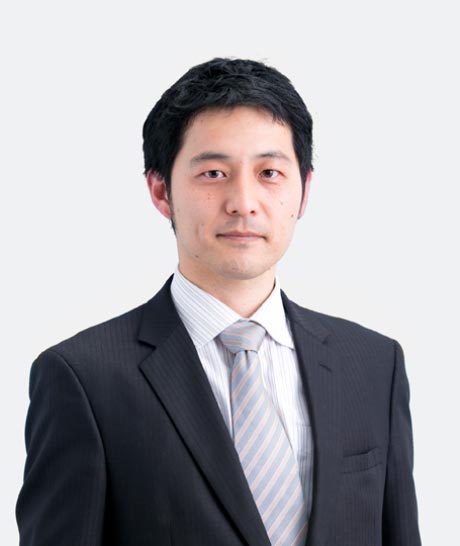 Chairman and Founder

Kei Kudo
"Youth support is social investment"
I grew up surrounded by brothers and sisters who are socially difficult and not connected with blood. My parents were doing activities to support them while sleeping with young people who do not have a place in school, workplace, society. Tears when graduation by returning studies and employment is decided and tears when going on graduation, uneasy expressions when it comes to living together, the facial expression still remains in young memory.
When I was told young people support facility in Europe when I was a student, when it is said that "It means social investment" as a means of supporting young people, young people who are searching for a connection with society without whereabouts are near I struck my chest that existed.
Investment activities seek economic returns. However, social investment is a change that affects society by passion, time, knowledge and technology of individuals This is a return. Supporting and realizing participation in society desired by unemployed young people and realization of economic independence is that young people stand on the side that supports society as taxpayers, becoming a community-based presence as a living person.
With the word "support for young people as a social investment", I have launched a nurturing net and have carried out activities such as support for young people, support for parents, learning support, school education support and so on. We will continue to support young people throughout society as well as members of the nurturing net, handling corporations, governments and government, and everyone else.
About Sodateage Net
Organization name
Certified Specified Nonprofit Organization Sodateage Net
Address
3F Seikatsukan bldg., 2-9-22 Takamatsu-cho, Tachikawa-shi, Tokyo 190-0011
TEL / FAX
TEL: 042-527-6051 / FAX: 042-548-1368
Authentication
2004 (Heisei 16) May
Chairman
Kei Kudo
Director
Tadahiro Wada (NPO Chairman and Chairman of Life and Culture Association)
Hideki Nagaoka (Samurai Academy of Accredited NPO Squirrel · President Imatin)
Ishiyama Yoshinori (secretary general of nurturing NPO corporation raising up)
Kenji Yamamoto (Director of Certified NPO Corporation Nurturing Net Business Division)
Yumiko Fukaya (Director, Certified NPO Nurturing Nets Youth Assistance Division)
Auditors
Yasushi Kokindo (President, Kansai Counseling Center, Foundation)
Staff
full time staff (including full-time contract staff): 59 people
Contract staff (part time): 98
Intern: 10 people
E-mail address
info * sodateage.net  

* Please contact "*" on the left as "@"
Support for
Unemployed youth

Consultation for
Parental Guardians

Support by
Our Visit

Support through
NEET's Visit

Support to
Obtain a Job

(Job Training)

Support to Be
Continuously Employed

(Follow-up Support)